GFI FaxMaker Servers & OCR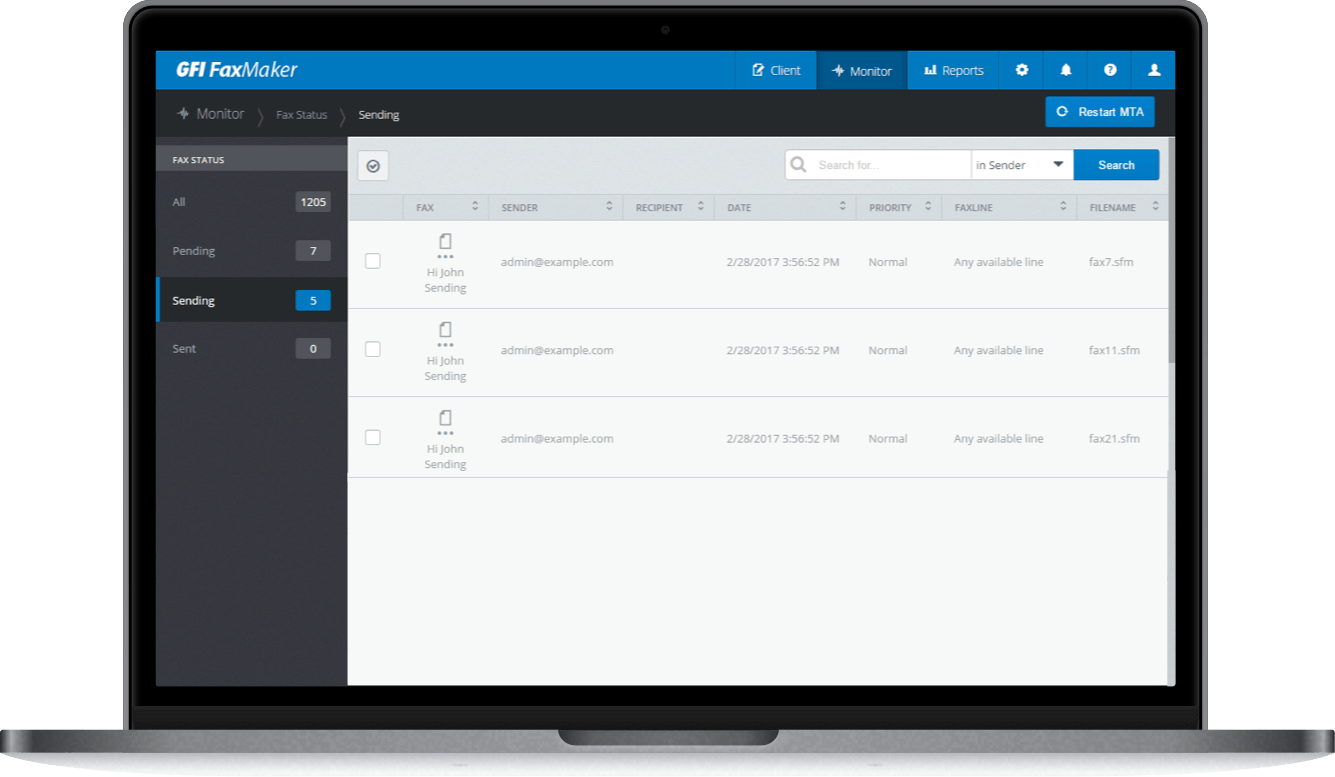 GFI Products
Full Version
GFI OCR Routing Module - Asian - 1 year subscription
#OCRA-1Y
Our Price: $804.00
GFI OCR Routing Module - Asian - 2 year subscription
#OCRA-2Y
Our Price: $1,527.60
GFI OCR Routing Module - Asian - 3 year subscription
#OCRA-3Y
Our Price: $2,170.80
Click here to jump to more pricing!
Overview:
Simple, low-cost faxing
GFI FaxMaker is a leading fax server that provides online faxing without the need for traditional equipment. Users can send and receive faxes electronically through a web interface, email or integrated application from any location, on any device.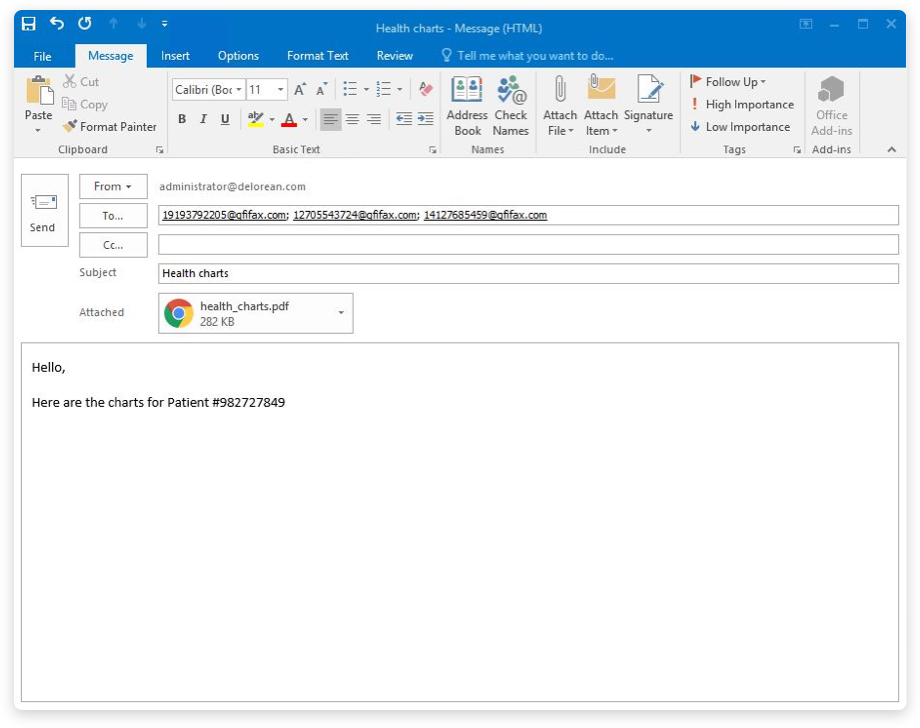 Easy to use
Send and receive faxes from a computer, tablet or smartphone.


Fax using email (such as Microsoft Exchange or Gmail) or a web interface.


Send faxes directly from applications using APIs and print-to-fax.


Ensure faxes reach the right recipients with automatic inbound routing via email.


Save time and resources compared to manually transmitting with a fax machine.
Secure transmission
Reduces the risk of confidential faxes being mis-dialed, lost or read by unauthorized individuals.


Uses faxing protocols, which are more secure than email.


Provides security features such as Active Directory and data encryption.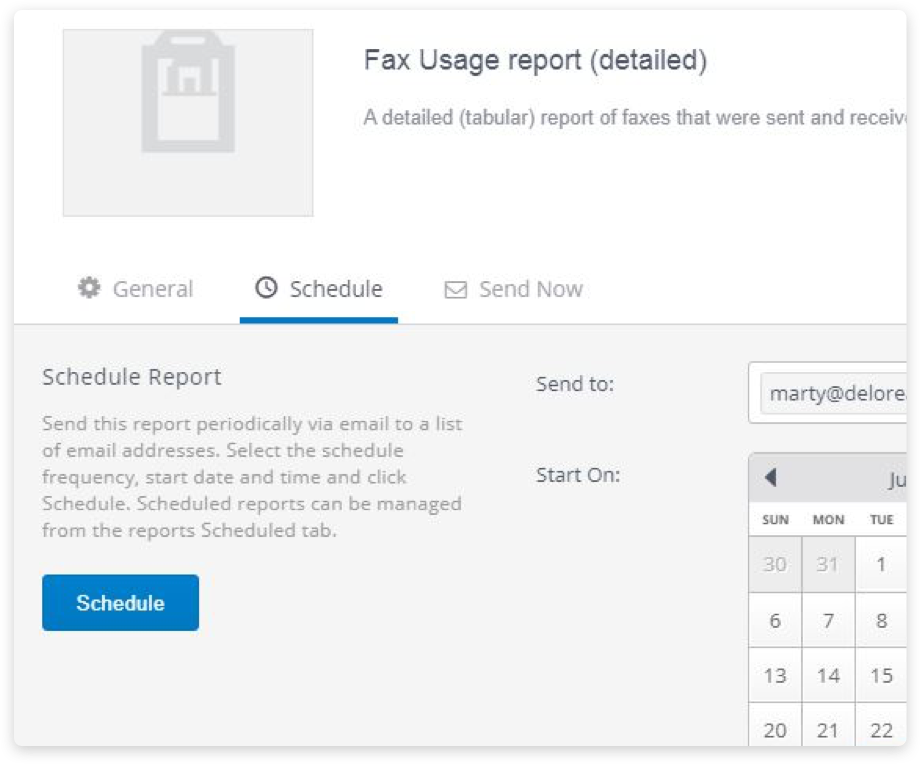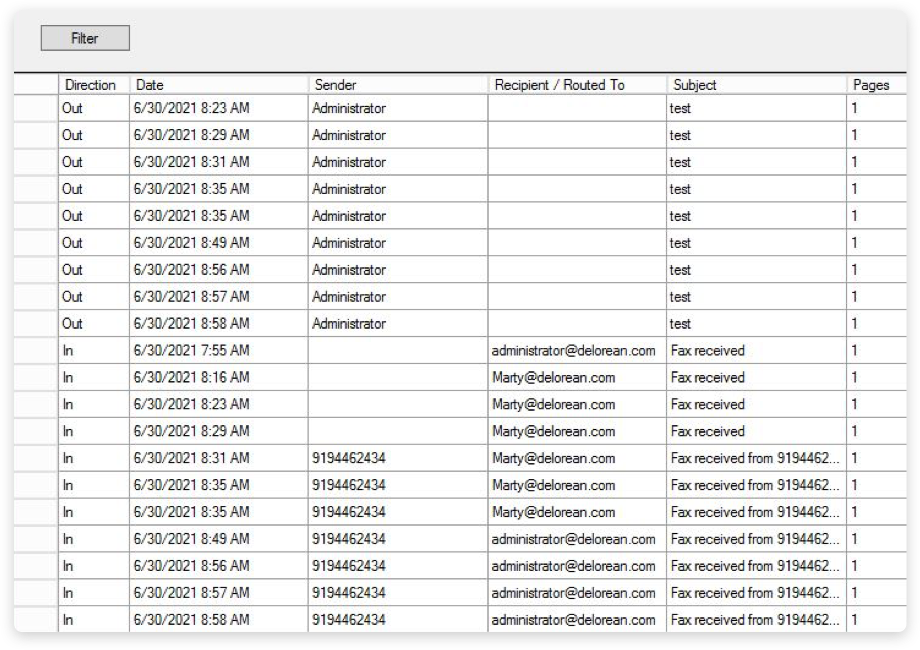 Search and archiving
Converts fax images to text for easier search and retrieval.


Enables you to back up and maintain an archive of all fax communications.


Helps you improve record-keeping and meet compliance requirements.
Flexible deployment and administration
Choose a connectivity option to suit your requirements, from telephony to virtualized environments to cloud services.


Add fax lines and services, set routing rules and scale as needed.


Run reports based on users, departments, fax numbers, fax status and more.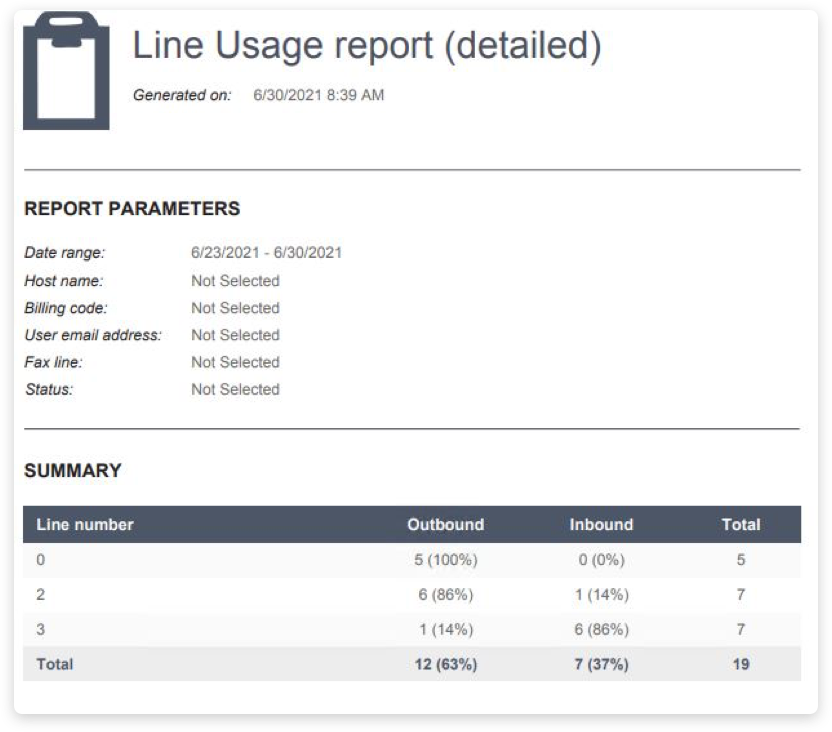 Features:
---
---
---
---
---
---
---
Multiple connectivity options
A wide range of GFI FaxMaker connectivity options are available to suit your infrastructure and communication needs.
On-premise
GFI FaxMaker integrates with your existing telephony infrastructure including PBX, IP PBX and T.38 SIP to support analog, digital or Fax over IP (FoIP) connectivity. FoIP allows you to fax without additional hardware requirements, and you can transmit over an IP network or the Internet.
Virtual FoIP
Save physical space and get more from your existing hardware by using GFI FaxMaker with a virtual FoIP gateway. Virtualization eliminates the need for fax boards or modems. It reduces costs, improves business continuity, enables you to consolidate hardware and reduces power consumption.
Hybrid
A hybrid solution enables you to send and receive faxes using GFI cloud-based fax services. No phone lines, modems or fax boards are required.
GFI Online Fax Services is a secure, geographically distributed network facilitated over HTTPS. GFI FaxMaker sends and receives faxes to and from the service. From there, the fax is sent or received over traditional TDM networks. You only pay for faxes transmitted through the service.
etherFAX service is an Infrastructure as a Service (IaaS) platform facilitated over HTTPS, which provides "defense-in-depth" encryption for additional security. Faxes are transmitted over traditional phone lines, which also reduces quality of service (QoS) issues. You can choose Canadian or American data centers when country-specific data integrity is required. (Available only in Canada and the US.)
System Requirements:
System requirements: Hardware
System requirements: Software
Supported operating systems (64-bit only)
Windows Server 2019
Windows Server 2016 Datacenter, Standard & Essentials
Windows Server 2012 R2 Standard, Datacenter, Essentials & Foundation
Windows Server 2008 R2 Standard & Enterprise
Windows SBS 2011
Windows 10
Windows 8 and 8.1
Windows 7
Supported mail servers:
Install GFI FaxMaker in an environment with any of the mail servers listed below.
Microsoft Exchange Server
Microsoft Exchange cluster environments
Hosted mail Servers
Lotus Notes/Domino
Other SMTP/POP3 compliant servers
Other required components:
IIS WWW service
Microsoft .NET Framework 4 or over
IIS SMTP service - Required only when using email to fax and when installing on a machine other than Microsoft Exchange
Hub Transport role - Required only when installing GFI FaxMaker on a Microsoft® Exchange Server 2007 or newer
Internet Explorer - Required for HTML cover pages.
Videos:
Simple and Secure Digital Faxing
GFI FaxMaker is a simple and secure faxing solution that replaces paper faxing with an efficient digital process. Watch this video to discover the main benefits and key features of GFI FaxMaker.
GFI FaxMaker - Business faxing anytime, anywhere
GFI FaxMaker automates faxing, making it electronic, simple and secure. It replaces paper-based faxing with an easy electronic process.
Pricing Note:
Includes SMA through the term of the Main License. Where multiple SMA years were purchased on the Main Product; the SMA ends with the first year anniversary of the Main product SMA. Add-On annual SMA needs to be purchased to cover remaining year(s).
To order an upgrade, additional users or other add-ons not listed here to an existing product, please contact us.
GFI Products
Full Version
GFI OCR Routing Module - Asian - 1 year subscription
#OCRA-1Y
Our Price: $804.00
GFI OCR Routing Module - Asian - 2 year subscription
#OCRA-2Y
Our Price: $1,527.60
GFI OCR Routing Module - Asian - 3 year subscription
#OCRA-3Y
Our Price: $2,170.80
Maintenance/Support (Renewal)
GFI Unlimited Fax Servers - SMA Renewal for 1 Year
#FAXSERVUNLMCREN-1Y
Our Price: $1,462.00
GFI Unlimited Fax Servers - SMA Renewal for 2 Years
#FAXSERVUNLMCREN-2Y
Our Price: $2,777.80
GFI Unlimited Fax Servers - SMA Renewal for 3 Years
#FAXSERVUNLMCREN-3Y
Our Price: $3,947.40
GFI FaxMaker Additional Fax Server 1 year Subscription renewal
#FAXSERVREN-1Y
Our Price: $385.00
GFI FaxMaker Additional Fax Server 2 year Subscription renewal
#FAXSERVREN-2Y
Our Price: $731.50
GFI FaxMaker Additional Fax Server 3 year Subscription renewal
#FAXSERVREN-3Y
Our Price: $1,039.50
Add-On
GFI FaxMaker Additional Fax Server 1 year Subscription
#FAXSERV-1Y
Our Price: $1,445.00
GFI FaxMaker Additional Fax Server 2 year Subscription
#FAXSERV-2Y
Our Price: $2,745.50
GFI FaxMaker Additional Fax Server 3 year Subscription
#FAXSERV-3Y
Our Price: $3,901.50