GFI MailEssentials

Email opens you up to threats - Protect yourself against malware and time-wasting spam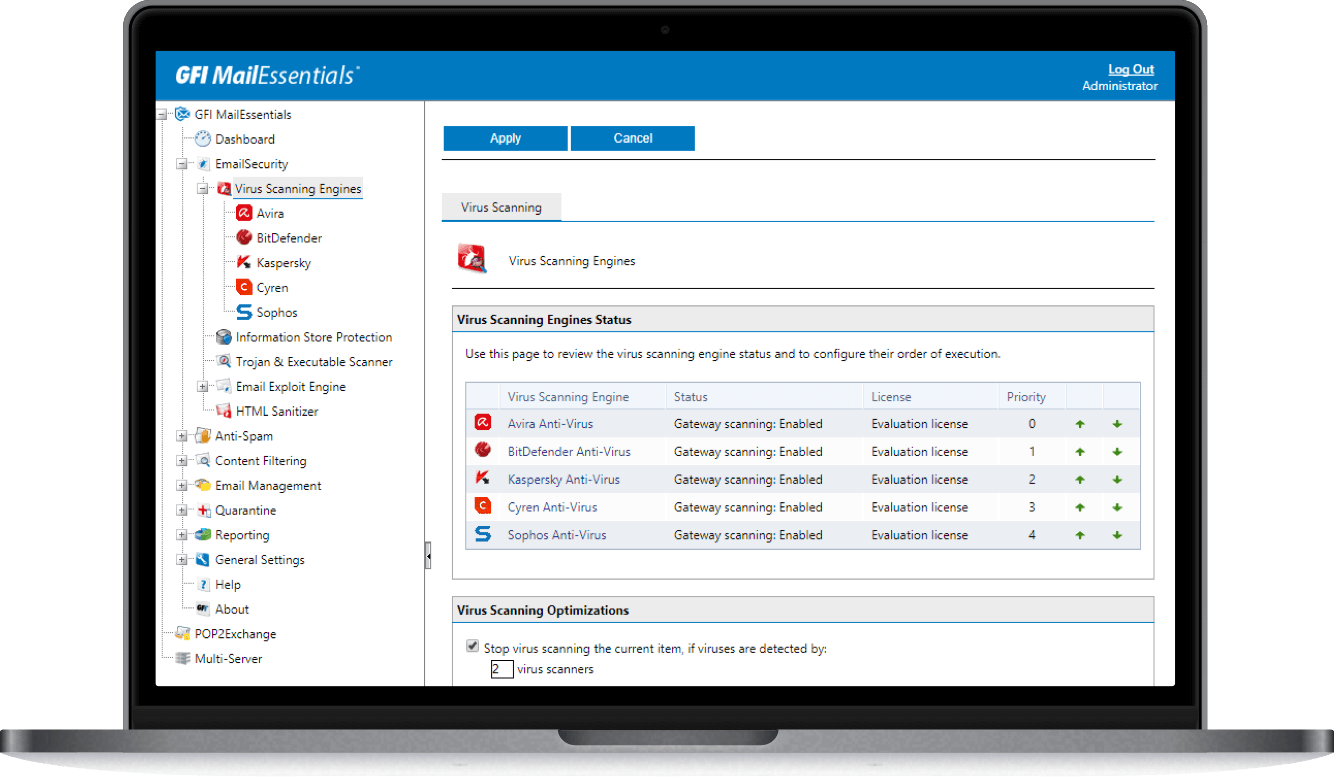 Click here to jump to more pricing!
Pricing Note:
*Includes subscription through the term of the main subscription. Where multiple subscription years were purchased on the main product; the subscription ends with the first year anniversary of the main product subscription.
To order an upgrade, additional users or other add-ons not listed here to an existing product, please contact us.