GFI FaxMaker

Fax securely from anywhere using a computer, smartphone or tablet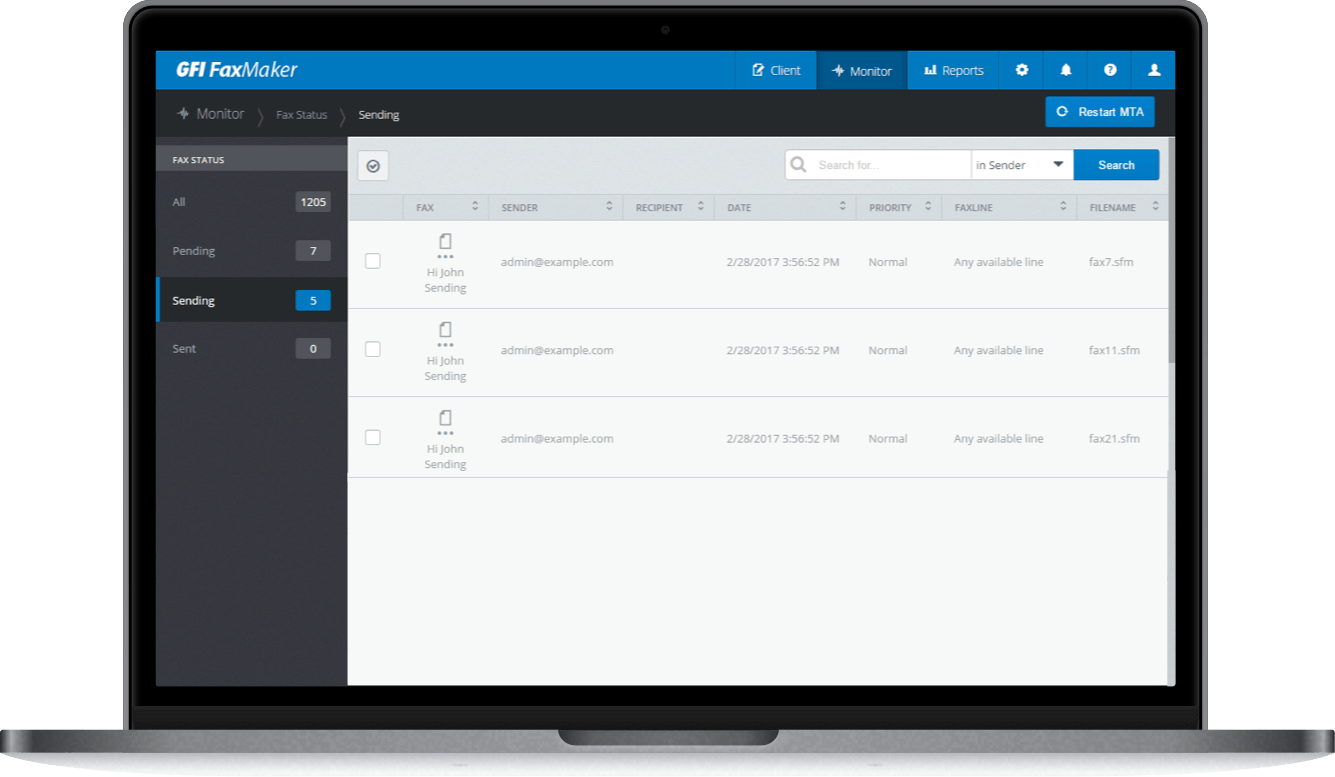 Click here to jump to more pricing!
Pricing Note:
Includes SMA through the term of the Main License. Where multiple SMA years were purchased on the Main Product; the SMA ends with the first year anniversary of the Main product SMA. Add-On annual SMA needs to be purchased to cover remaining year(s).
To order an upgrade, additional users or other add-ons not listed here to an existing product, please contact us.